KRE8
Media | Marketing | Publishing
Kre8 is a professional design and branding firm based in Mangalore, Karnataka,
with clients across the globe.
Who are
We
KRE8 is a professional design and branding firm based in Mangalore, Karnataka, with clients across the globe. Our design wizards have 5 years of experience in creating a range of visually stunning designs that captivate the minds of the viewers, helping you boost your sales and brand identity.
Years of Cumulative Experience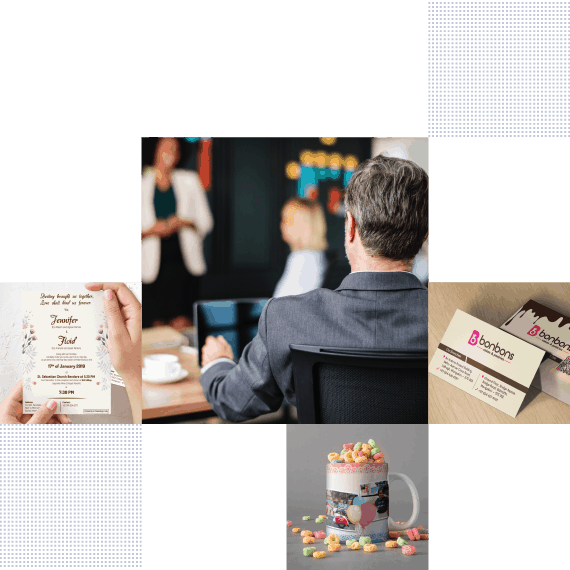 What we can do for you –
Our forte
With an in-depth knowledge of design and colour combinations, you can count on our design wizards to bring your visualizations to reality. CMYK? RGB? Darker shade of blue? No matter what language you speak, technical or otherwise, our specialists are trained to understand your needs and deliver nothing less than perfection.
Design Strategy
We follow all the trends. Vector design for all types of projects.
Market Research
Marketing is used to create, keep and satisfy customers.
At KRE8, we have a team of highly motivated creative professionals who aim to change the way we see advertising and branding. Using time-tested colour combinations, knowledge of modern trends in designing and combining elements with the help of visual psychology, we will craft designs that leave your customers spellbound.

Attention to Detail
Nothing escapes the keen eyes of our design wizards, be it a double space or a stray pixel. All our work is on par with international standards.

Belief in Brainstorming
Our designers strongly believing in taking all viewpoints into consideration to come up with the best possible creative output

Creativity at the Core
While others speak about thinking out of the box, we believe in reinventing the box itself. With creativity as our basic foundation, we build on it to give you something worth remembering

Designing from Scratch
Every design is created from the ground up, meaning every element you see on the final output has been thoughtfully placed there for a reason
Why wait!
KRE8

a new brand image in the minds of your


customers!

Call us now for a free poster/business card designed exclusively for you*
*Applicable only if printing is done through Kre8. Minimum order quantity – 50 copies / 500 business cards
Actions speak
louder than words
If you're not yet convinced about our abilities, take a look at our previously completed projects, with design specifications mentioned alongside.
What Customers Say
Dozens of people have appreciated our work. Check out what some of them have to say about our range of website services Management PACE
KRE* is an incredible, well rounded marketing partner. They are talented, responsive and great to work with. Young, fresh talent who are eager to get the job done right every time. Client satisfaction is a major differentiator for ... KRE8 is a breath of fresh air, their inspiring designs and a sound ability to understand briefs makes them my agency of choice. Its a pleasure to work with designers who really know design. The team has consistently exceeded our design expectations. Whether it be a digital or print project, KRE8 have always delivered outstanding results. Their flexible service is greatly appreciate, as it has allowed us to hit even the tightest deadlines. They do a fantastic job at interpreting a creative brief and we look forward to all future projects!" " It has been a pleasure to work with the team as we watch the development of our business branding, graphic design. It's their professional attitude, approachable manner and personal touch that are so refreshing. Their service and commitment to customer needs clearly states. "They get it right"; "They care about their customers. "